MINERAL COSMETICS
MINERAL COSMETICS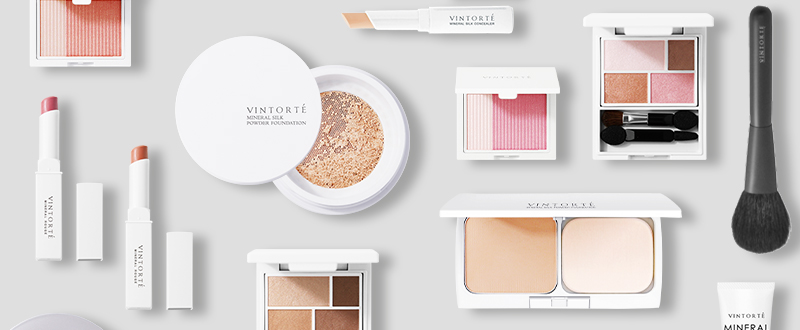 VINTORTE's mineral cosmetics which combine fine "natural minerals" and "pure silk" focuses on moist texture and beautiful finish.
With our 9 additive-free formulas that do not require cleansing, the products are gentle to the skin.
SKINCARE
The Botanical Sensitive Series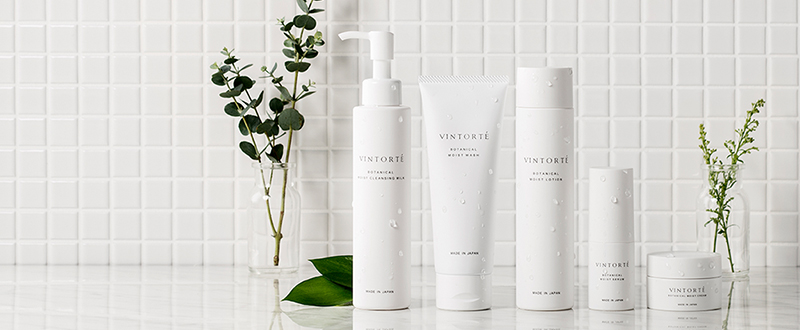 Skincare series focusing on the fluctuating skin and mind of adults.
With VINTORTE's original formula "natural trinity" combining the power of plants such as "botanical water" and "plant stem-cell essence", with the highly permeable "human ceramide", this series provides rich moisture and tension to your skin.
HAIRCARE
Botanical Repair Haircare Series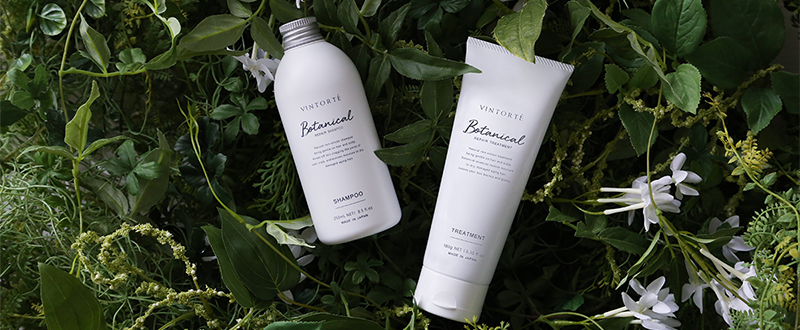 Haircare series created for the distressed scalp and hair of adults.
Combining silk-derived amino acid type washing components with more than 17 types of botanical components, this series will soothe your scalp for richer and more beautiful hair with each use.
The pure aroma of the 100% essential oil will help you relax in the bath.